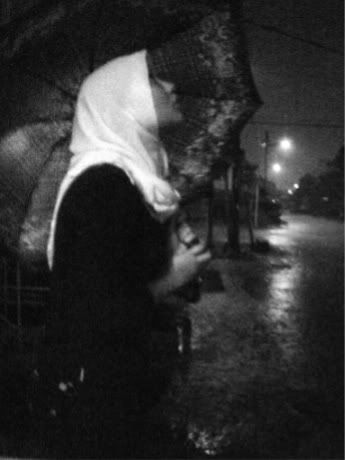 My Template works best
on Mozilla Firefox and
Google Chrome, sorry :)
Back to Home
«
»
Hari Koperasi; smk ssaas style ;)
this is for you zaki. that is if you're still reading my blog. budak MATRIK kan sibuk?
yes i'm referring to you JOJOT
oh oh! my baby jojo has grown up :')
she has met up with zaki! ;3
told cha he was tall -__-" well not that tall :P
hope to see pics of you together, you bet i wanna see it X<
jealous? i'll only get mad if you curang dgn i je la jojot :P
* pandai nye kau cover -_-" *
haha just kidding!
Hari Koperasi dan Keusahawanan
myclass sells floats ( normal and special ) and watermelon.
the special floats * i know you guys must wonder :P * has ice-cream with whippedcream and sprinkles on it. emm :9
we sold out TWICE.
we bought 20 bottles at first, and then i asked my brothers to buy 5 more.
haha XD
we sold out at 10.30 ish sumfing. ofcourse we had to buy more! the sales suppose to end at 12
-_-"
this shows that we did well on that day :)
unfortunately we were too busy, that we didn't took the pic of the floats.
-_-"

moving on.. :P

preparing the stall

yes ex smks 9, thats william, karthiy and natasha
they're in my class.
loo is also taking stpm but he's gonna leave for pilot next year :'(
its fun seeing friends again :)

new friends! kids, don't try this at home -_-"
from left; neereindar, sarab, JAYA, ruban ( back ) and farhaan
farhaan has left for uitm :(
ps; NO TINI, he's not my HUBBY, WTH -_-"

pn nourul sarah, our class teacher :D
" beli float ni! nnti insya'Allah kamu dpt A dlm physics "
HAHA XD
syuiada and tini
i know! her name is the same with my TINI! haha XD

except her name doesn't have izreen :P
yes thats the kartiniizreen i'm talking about.
ada yang lain ke dlm dunia ni?

:)
they said we look the same -__-"
do we? 0_0
ps; tini, kita dua org je melayu dlm kelas skrg! XD

bahaha! this guy rocks my world :)
he's name is ashley, aka bapak ayam. BAHAHA
just kidding ash!
oh wait, its that how to spell your name? -_-"

i always laugh at this pic :D
moley, i pun boleh goreng kentang la -_-"
:P haha

budak yang mata tutup biler senyum
haha, not really, her eye are just so sepet when she smiles -_-"

razanah gui aka nana :)
i love her so much

drift drift! it was awesome man!
yes, at hari kantin, drifting show was there as well.
it cost like 5 ringgit for the ride, and the ride is only about few minutes -_-"

but i didn't care, i WENT FOR IT ANYWAY :D
you might not feel the adrenaline that i had during that ride,
but nisa suruh i ltk jugak video ni :P
haha! nisaaaaa! i miss you :(
* wanna noe whos nisa? scroll down babeh :) *

tada! thats loo! :D

jaya aka kaki buli -__-"
i swear to god, one day dia x buli aku, mmg x sah :P

i'm still amazed lo :)
tada! this is nisa :D
cute kan? :P



i love her so much :)
she always made my day
but now she left for stinking uitm :<
ok xde niat pun nk kutuk uitm -_-"
lol

face painting!

this girl all of a sudden became close to me ( the one who is painting )
she had this badge with big bang's T.O.P pic
but i didn't quite sure of it, so i asked her.
she said " what? you know T.O.P ?
who doesn't :D haha

she gave me a free face painting after the long talk we had about kpop :)
sweet girl :)
thats the boys of my class :D
haha jaya! i cover muka u! tak sangka u pendek rupanya haha XD
don't ask, budak2 laki kelas i mmg semua senget2 kepala diorg. haha

tini 1 and tini 2 haha
dua2 sama je gediknya -_-"
haha just kidding! oh i am so dead when tinis reads this -_-"
haha tinis XD
haha :)
empunya kereta myvi biru :P haha
you know ily aite? :D

she said one day not hearing me talking is the most weirdest day X)
budak baru balik dri uk :P

they rock my world, and they always will :)
adam, ash and fasya :)
ps; i know! muka ash klakar kan? :D
argh! i miss you man, hope you get well soon from that fever :P
haha both of us kene buli and being accused of having h1n1 sebab i dgn dia x sihat -_-"
natasha jahat :P
conclusion: i had a wonderful time that day :)

these are the pictures i took from jaya,
he kinda edited it.
which was kinda cool, but i pretty much prefer original pics than edits.
but he's good with it.
ps; JAYA! i still want the original pics! -_-"

he made the poster for the class.
jadi promoter sekejap :P
oh sebelah teacher, thats chris! he's our class monitor :)

jaya loves him , bahaha XD

tini, and thats devika, she's a new friend as well :)
and thats CHRIS, haha flu guy -_-"

natasha!! :D
did i mention that she is our assistant class monitor ?

she's awesomely hardworking :)

haha, i don't know why i grab this pic, but i kinda love looking at this pic.
jaya is a great photographer.

:)

oh thats me! showing my butt! haha
promote tropicana life sweater! haha

what the hay? i didn't even notice him taking this pic, i don't even remember when i did that FACE! -_-"
why most of my guy friends always take pic of me when i look ugly -_-"
yes, i'm talking about you too BEAR BEAR -_-"

haha XD
neereindar looks gay-ish affectionate to chris -_-"

there's me again! :D
my boys :)
bahaha, i can hear jaya swearing and cursing when reading this from a far -_-"

he's leaving! :( lol
formal :)
free style! :D
i love my class :) eventhough sikit je org -_-"
haha, if i have to be stuck for 1 and a half year doing freaking stpm, i'm glad i'm stuck with you guys :)

jaya! thankyou! you're a great photographer and editor :)
he asked me to act like crazy, i tried, but in the end i laugh -_-"
but i think i do like crazy in this pic 0,0
haha thats me :)
crazy fasya :D


so i guess thats about it for the hari kantin.

i kinda need to step it up because i haven't been updating for a long time.


ps; "
Life is a ride in a bus. You make friends and they stay in the bus for awhile. Once they reached their destination, its time to say goodbye. and then new passengers come aboard and you make more new friends.
"
~thegirlwhoisgoingtowriteanotherpostafterthis
MUTE fasya XD
Labels: 100 wonders of fasya's world, friends, happy moments
Friday, June 26, 2009 1:19 AM
Posted by — Fasya Ibrahim.