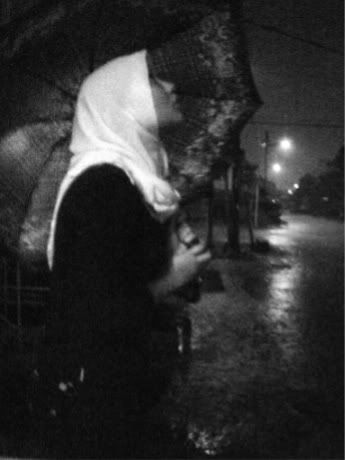 My Template works best
on Mozilla Firefox and
Google Chrome, sorry :)
Back to Home
«
»
Pulanglah - Aishah
my all time favourite song for raya.
it's really a sad song.
but i love it anyway...
to everyone else.
selamat hari raya maaf zahir dan batin.
i'm sorry fr hurting you, causing alot of trouble.
i wish i could fix things..
i miss everyone so much.
i wish i could raya with everyone tomorrow..
k take care.
lets open a new book, shall we ?
life must go on eventhough its hard to accept.
i've been through this before.
so i should get used to falling out of love that doesnt want me anymore.
again, i just have to go through again.
i should have known i'm not good enough for love.
may Allah spare me for all the sins i've done.
may Allah guide me for this challenge He put me in.
i need you Allah, i've always needed you.
thank you for making me see the truth now.
No love is as true to Allah.
may Allah forgive me for crying right now..
may Allah forgive me for crying even more in the future..
selamat hari raya aidilfitri.
maaf zahir dan batin..





Pulanglah
Artist: Aishah
Sayang
Di hari yang mulia ini
Ku pohon keampunan
Hanya satu yang ku pinta
Pulanglah

Termenung ku sendiri
Memendam rindu tidak menentu
Kasih suci murni yang kita bina
Hapus hancur oleh kata fitnah

Di pagi hari raya
Hati sayu mengenang dirimu
Mudahnya kau menggantikan diriku
Seolah cintaku tak berharga

Apakah suratan
Aidilfitri satu titik akhir
Sekian lama bercinta
Kau tiada di hari mulia

Keampunan ku pohon
Sekiranya aku yang berdosa
Pulanglah ku merindui mu sayang
Ku menanti dengan hati rela ( jiwa raga )

Pulanglah kepangkuan ku oh... sayang
Ku menunggu mu di hari raya


Labels: ramadhan/raya, sadness, songs
Thursday, September 9, 2010 1:19 PM
Posted by — Fasya Ibrahim.