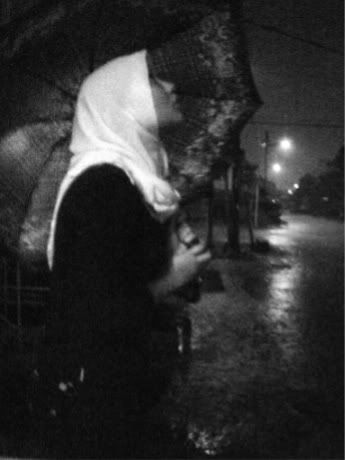 My Template works best
on Mozilla Firefox and
Google Chrome, sorry :)
Back to Home
«
»
ADVICE FOR NEWBIES THAT WILL GO THROUGH ORIENTATION (here you go zafirah :3)
ok, i promised zafirah to post this advice.
i didn't realise that today was friday.
so that means she'll be going to her orientation tomorrow.
LIKE DAMN !
i'm so sorry honey, i didnt't realise.
plus when i had my orientation, i think it started on sunday. if i was not mistaken.
ok, i'm rushing typing this.
fuh, chill.
i can finish this in 30 minutes.
if i can do the time table for DMC2B not more than 30 minutes, i can definitely do this :)
ok,
HERES TO ALL STUDENTS, ehem,
i mean STUDENT-WILL-BE.
they will remind you that during orientation, they would say you're still not a student on your campus yet, UNTIL YOU REGISTER COMPLETELY.
normal ;)
back to topic,
THESE ARE SOME OF ADVICE THAT I THINK SHOULD FOLLOW, since i've gone through an orientation just not so long ago. only few months back, and i can still remembered the pain, the joy, they tears, and the friendship :)
i can still feel my sore head and tiredness crawling back to my mind -__-'
ok ok, off to the main topic!
ADVICE FOR NEWBIES THAT WILL GO THROUGH ORIENTATION
(
now thats a long title -__-'
)

ps; honestly, i'm not an expert, and i dont have a computer brain, so i might forget things.
hey i'm just a human -__-'





1. pack ONLY THE THINGS YOU NEED.
like, toiletries, brush, shampoo, colgate, pads for the time of the month (

you might know when you need those, SERIOUSLY, i know -__-'

)
and slippers.
oh oh and also bring along a sport shoes or any type of comfortable shoes, cause you'll be walking.
ALOT OF WALKING.
seriously.

the reason i said pack only the things you need is because you will rarely be in your room during orientations.
so things might get lost, you know ?
yeah, that happened alot. well to me and others. pfft.





2.

bring alot of baju kurungs

.
yeah, you'll be wearing baju kurung during the week of orientation the whole time.
oh and try bringing a black kain cause they'll prolly ask you to wear UiTM's theme baju kurung.
for the guys, i think you guys have to wear black slacks right ?
yeah, anyway, baju kurung is a must.
my advice, those daily clothes that you'll be wearing at uitm, bring it after you finish orientation.
just bring a few that could rest for a few days.
oh and bring a white long sleeve shirt, serious, you'll need it.
yeah, for sports actually :)

seriously bring alot of baju kurung, you don't know what will happen.
unless you don't mind to wear the same baju kurung that smells or full with your sweats and all.
my batch would know what i mean -__-'





3. during at Lendu, my advice is to bring umbrella and a hand-fan.
cause we had to walked in a HOT HOT HOT day.
so yeah -___-'
but for those who are at other campuses, well i don't know, but still advice to bring umbrella just for precaution ;)






4. err.. what else ?
spoons ? forks ? a bowl ? a plate ? a cup ? a bottle ?
well thats important to bring of course.
you'll be staying there as your second home.
you might get hungry.
oh bring lots of cookies, bread and milo.
you need it, seriously.
you will get hungry.
i did :D
ps; sure, you can bring electric kettle ;)




5. of course towels, penyapu (

er i don't remember the english name -__-'

), penyodok, oh mop !
haha yeah you need that ! it get dusty, no ?
and wiping cloths to wipe dust or anything dirty.
just like home :)
and a bucket. yeah, you need it, at least one. two is awesome :)






6. soap to wash after using bowl, spoons, forks, cup and all.
yeah, you would prolly eat maggi right ?
so better prepare soap to wash those oily stuff -___-'



7. oh i just remembered ! a dustbin ! haha a must man :D
and of course dustbin plastic ;)
oh yeah, you should always buy a basket for dirty clothes, it'll be easy :)

oh wait, i just realise, you live at bukit jelutong zafirah, so you don't really need that. cause your house is like near to your campus. PFFT :P





8. prepare pens, pensils and an empty book to wrote down notes ;)
you need it.
i know :)
cause i was always the first person people came to see for help.
am i right guys ? :D
haha omg, i love last sem :)





9. a small iron board will do, if you want of course.
sure, bring an iron as well.
oh did i mention you have to wear

tudung

during orientation ?
yeah, YOU MUST.




10. bags for classes.
well not that REALLY important, but girls need bags anyway -___-'




11. hangers ! and clippers for cloth. i mean sepit baju. lol
yeah, you need it.
tissues ! yeah, you need that boxes of tissues.
and handplast, those plaster for cuts and bruises, you need it for emergency.
and minyak cap kapak (

myfavourite:P

), panadol. precautions :)





12. don't bring your laptop yet ! you won't need it, and you won't have time for it, TRUST ME.
you will be sleeping at 2 am at least or more and wake up at 4 or 5.
and then the rest of the day you will be out of your room, either hearing a boring useful lecture or doing an activity.
so don't bring laptop.





13. buy yourself the ambi pur room spray. just to make the room smells nice. haha :D
and febreeze for furniture.






14. don't need alot of pocket money, but do topup if you want. cause i know you'll get bored and your hands will be glued to handphone :)
oh don't fall asleep during lecture. they will hunt you -____-'






15. don't forget your charger for your phone battery :D





16. bring alot of passport size pictures. you'll need it :)






17. i don't know whether you would need it, since you're at uitm Puncak Perdana.
because i think i've been there before.
its not like my campus, you know.
but still, bring your own pillows and stuffs that are related.






well then, i don't know whether i left out anything. but i hope i didn't.
so yeah, thats it i guess.
if i ever think there are more to add, then i will do another post.
so yeah.


ps; for those who thinks that there are more things to be advice then, share :)
oh and some of the things above are well, it depends on where you are located. some campus are different, no ?

my campus ain't that big, but it ain't as small as UiTM Puncak Perdana.
i totally have been there before :)



pss; good luck to all newbies ! and to zafirah :D






FASYA


xoxo




Labels: advice, uitm life, what i think
Friday, June 25, 2010 3:46 AM
Posted by — Fasya Ibrahim.