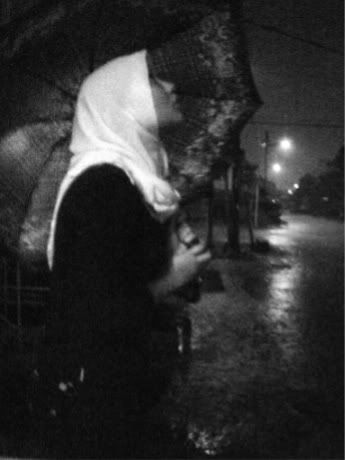 My Template works best
on Mozilla Firefox and
Google Chrome, sorry :)
Back to Home
«
»
100th post ; abg cepoi! :D
woot woot!
fazra syg ku!




terima kasih :)




your comments always make me smile :D




yeah, at least i know that there is someone that is always there for me and she CAN'T STOP TALKING ABOUT ROBERT PATTINSON haha :D
ok, i have like tons of things to write here, but crap
i dunno what to write first for my 100th post
8D
but, i think i kinda promise one of my favourite cuzzie to write and post about him,
so SILA2 rasa terhormat ye ABG CEPOI :D
yes, i used my 100th post just for YOU :D
and dun worry jojot, i still sayang awak haha :D
muah muah muah! miss u guys like ALOT ALOT ALOT
and jojot! saya nk awak curik saya dari shah alam
sebab saya nk JUGAK TGK MOVIE dgn jojot
x kisah la jojot dh boring ke atau dh tgk movie tu
biar SMPI MUAK, farah nk JUGAK GI TGK DGN JOJOT, no BUTS! :D

so here goes
abg cepoi aka saiful bahari :D
he's the third one from 5 siblings.
first kakya, second kaktati, third;
abg cepoi
, fourth abg dwan and last but not least, JOJOT KU SAYANG :D
who am i talking about? :D
tada! :D
meet abg cepoi
honestly, he was never like this
ever since he left me, haha
sengal prasan
he went to UK to further his study
he's been working out, pegi GYM KONON :P
and shockingly, DIETING
WHOA haha
i really can't wait for my trip this april
nk gi hantam DIA KT UK XD
snow snow! waa!
i miss i miss :(
yes, disebabkan dia rindu sgt dgn i
dia berkawan dgn snowman
haha XD
xde KENE MENGENE LANGSUNG XD
wee
comel comel!
btw
fact:
they said that this was the heaviest snow in ENGLAND
sampai school tutup ek?
ntah, lupa plak fact psl berita tu XD haha
atok atok! tgk! mcm atok kan snowman tu? :D
eh jap, dier pendek ar
mcm sape ek?
eh, fasya x gemuk haha XD
xleh bla, prasan kurus sendiri! XD
ok, dh melalut -_-"
abg cepoi: ni time process membuat snowman
fasya: eh, abg yg pki spek kt tepi tu hensem ar :D
abg cepoi: dh ade gf la
fasya: aww :D
hahahaha XD
eee abg cepoi GATAL
curang dgn KAK ZIZAH dgn FARAH
haha XD
BTW you owe me BIG TIME
1# you went to PARIS without inviting me
2#you went to eiffel tower without ME
3#you went
shopping
without ME XD
10 facts about abg cepoi
he's buff from all the work out :D
he's getting stylish :P
when he was in malaysia, he used to kidnapped me from home so that me,him and jojot wud go out for movie nite, which i MISS so MUCH :(
he's the most craziest cousin i ever known XD
CAN'T DANCE haha, as in sungguh KAKU XD but thats what makes him special :(
dulu pelat kan? haha XD skrg x kot bahaha XD
if it wasn't for him, i wudn't noe how the cinema wud like, and i remember that one night where; me,jot,kakya,kakjijah and him went karaoke-ing at cineleisure :(
he helped me and my family alot, appreciate it so much :)
i love him like my own brother
he's the pilot of my heart, haha XD giler CORNY :D
ps: WE MISS YOU ALOT AND I CAN'T WAIT TO SEE YOUR 'HOT' BODY MUSCLE WITH MY OWN EYES haha :D
btw, snow cap
looks SO CUTE ON you
haha
tpi jgn kembang!
nnti gemuk
haha XD
again, miss YA!
:)
~sincerely
your singing diva cousin :D

Labels: famiglia
Saturday, February 28, 2009 11:28 PM
Posted by — Fasya Ibrahim.