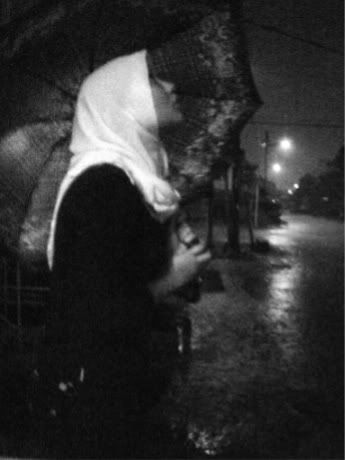 My Template works best
on Mozilla Firefox and
Google Chrome, sorry :)
Back to Home
«
»
SPM takes everything ; to queeny
lets cut to the chase shall we?


i'm GROUNDED. definition : no hp, no internet accessibility, no outing, no games, n
o shop
ping ( this has been going on for months, which is something i'm used to )
, no this and no that -bla bla bla- etc etc. so updating blog is SO not in my lis
t anymore. at least until spm ends. pfft. thats what we spm-ers are saying the
se days. lets just hope spm doesn't get the best of us. i know it have to me.

i would like to take this moment to say

I'M SORRY to NURUL NASQUIN BINTI NAZAWAWE

[ correct me if i'm wrong, proud of me if i'm right X) ] for unable to attend your birthday party today.
i spent 3 hours to mix and match my clothes with high hopes that i'll be abl
e to go, yet in the end i got punches and slaps at my face and head. this is a true story ppl, i'm not making anything up.
so ashikin/ash/ken, you are totally WRONG. my family is so not that kind of family you think. we don't lovey-dovey here. hence, i don't really love my family, but i don't hate my family. t
hey brought me into this world, and that is why i see from pros and cons of it.

DON'T JUDGE ME. yes i am emo right now. thank you very much for r
ealising that. my head is in such big pain but it can't never compared to my torn pieces of heart. and no ash, i'm not menopausing and i'm not having a divorce!loL.

back to my point, i'm sorry again that i have let you down (AGAIN) queeny. likewise, i was looking forward to this day as well. but AGAIN, time was not on my side. LIFE is not on my side. so i'm sorry. i wish there was something i could do but that is just it. when we use that sentence '
i wish there was something i could do', we know that there's nothing could be done because its gone. but i'll make sure that one day, i'll repay all what is done. and that one day is only beyond this SPM wall. and you're welcome to put on high hopes. cause i am not going against my word. but if i die earlier than i think, i'm sorry that i couldn't make that day co
me true.
and i wanna say sorry to nasrudin because AGAIN, i couldn't stand up for myself. by now you should already know, my opinion doesn't matter to anybody in my family or anyone else a
round. except for certain ppls.(i think)
stating a fact or trying to confront will only make things worst. so rule no. 1 in my family, (or at least rule for me to survive in this family) is to not stand up for yourself. or you will only be called 'rude', 'disrespectful' etc etc, aka bad child. rule no. 2, they are always right even if they are wrong and you are always wrong even when you are right. enough said. i know what we can imagine by that sentence. i
know i know, i'm sure all of you ( i don't think there's alot of ppl reading this but what the heck) are thinking that you go through the same as i am. whoa slow down horsey. you may think or feel that everything that i'm stating here is like a common thing. but this is not even the half of it. i can't state anymore or i'll be caught by the government telling everybody that my family is a abuser. whoops, i think i've said too much. -____- *straight face*

moving on, i'm just grateful that my life with les fab are back to norm
al. not that we were never normal [ or were we? X)], we just haven't had much time together ever since trials
starts and ends and raya session and all. a day that i'll never forget. lala pushing me over from a chair, queeny hitting me hundreds time [well almost X)], gjie bullied by us, and arguing with tini and les fab about kids,marriage and relationships. X) haha thanks babes. you always make my day. :) never will i ever thought of having friends like you. i've made a history without realising it. LOL XD
but honestly zaki, ever since trials, hem. ok let me just be straight with you. we're drifting apart. ok ok maybe its just me. and probably i'm thinking too much. but thats how i feel. not that i'm not happy with you. you have no idea, one day getting to see you is like a getting a gift from my fam
ily ( which doesn't happens), being with you? a gift from heaven dear. i am very happy. and i am not complaining. because as i said before, the mother ship is back to normal. can't fight the fact that we are all struggling for tria
ls. and right now we're struggling for SPM. again, not complaining. cause' SPM is the reason we spent 5 years at secondary school. loL. so lets put all our best for this and be the best we can. whatever the outcomes, lets get through it together. failures now, doesn't mean failures forever. this is just another step that we must pass.

and

thank you hyakuji.

its been awhile since i had a great closure. :)
and i'm sorry if i put you on TOO much. loL! now ppl, ignore this will ya? this is between me and my MAN. ;) LOL!
and precisely on this thursday, 30/10/2008, it's hyakuji and my 5th monthiversary. you may think its only just been awhile but to us it's more than that. we've had so much drama but we're still standing strong here, holding each other hands. :) and i can say the same for us, les fab. :) i love you gu
ys till the day i die. with all my heart.
GOOD LUCK to all spm-ers. this may be early but nothing is ever early these days as time is passing quickly at this moment. MAY we all can get through this and achieve success with flying colors. 10a1,11a1,12a1,etc... lets go! :D
go go chaiyok! ganbatte gozaimas!
well if i could get through the security code, i'll might online and update this. but i might be too busy X) but don't hope on that will ya? loL! and yes, i know. its your trademark zaki. pfft fyi, i don't care. so W.M.L. XD

have a nice day and study hard study smart. believe in youself and things will flow easier than you thought. toodles, saeunara and... well,

i love you :)
funny notes; bukit jelutong has a very nice view at night. my dream house at PUNCAK. :)


3 more days till i'm sweet seventeen :). no matter how my birthday doesn't matter to my family. still i'm a year older. that means i'm a year wiser. and thats enough for me. oh and zaki, you have 2 post left to read. XD
Labels: a scoop from the busy-ness, my voice, overall
Tuesday, October 28, 2008 9:27 PM
Posted by — Fasya Ibrahim.