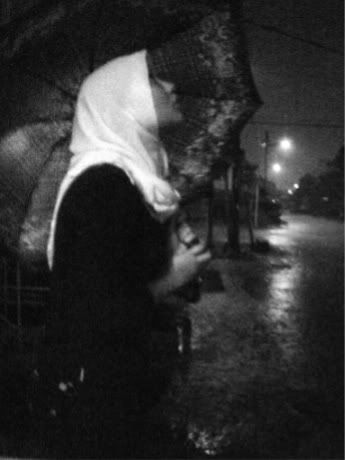 My Template works best
on Mozilla Firefox and
Google Chrome, sorry :)
Back to Home
«
»
Love Story 2#
some guy whom i forgot what's his name, gave me a rose origami made from tissue.



DOES IT REALLY CONSIDER AS A FLOWER ?








" I don't get all excited when somebody brings me flowers.




Ain't gon be sittin on my phone more than an hour. "



seriously, i love this song BADLY.
cause it really reflects what i really feel towards love.

i mean,
psssh.. u just gotta read the lyric and listen to it.
some might be hattin' on the beat, but you can never stop me from loving the lyric :)

it ain't about the melody.
it's the words that brings out the beat 8)
tch, some words there fasya.
motivated much tonight ? :P

or should i say morning.
damn -___-'

it's 4:49 am.

aaaaaaaaaaaaaaanyway, back to our topic for this post,
yes. ROSE TISSUE.

sweet ? heh
maaaaaybe :)




it's not like he made this tissue on his own.
he actually took it from some other guy who made it.
i told him

[lets refer him as 'A' from now on since i don't remember his name

],

" that's not nice. that guy made it with his hard work."



and '

A

' replied,

"it's ok, you can do plenty more right ?"


he was referring to the guy who made that rose.
weirdly the guy was blur yet he nod.

me:

"anyway, why u want to give me anyway ?"




'A'

:

"just a lil gift. IKHLAS :) "



he was lucky that i was hungry that i accepted the rose and went back upstairs to eat my food -__-'

not that i would rejected it, i just thought that i should stick around alil longer to understand his intention of giving that rose, ya know ?

though it's not a real rose, no ?



i wonder, would i feel alil different towards this if it was a real rose ?
since i haven't gotten a real rose from anyone before.

or would i still feel plain as the tissue ?


oh and dont you ever go saying,

" giler ar fasya, ramai peminat oh. byk betul love story dia. asyik kene ngorat je "



it ain't what you think it is.
and it sickens me when i think about it.
yes, IT SICKENS ME.



i haven't seen that guy for quite some time.
he's not from masscomm.
so it's normal to not get bumped with him.
not that i'm asking for it.



but seriously,
fairy tale.... is just not for me :)



oh if you're asking what did i felt when i got this rose,
don't.

cause you'll be disappointed and wondering why.


pssh.. I FELT NOTHING.


how harsh can i be these days ?



oh and to me,
[

don't get hurt by what i am going to say, it is just what i think

]

but being in a relationship but putting '

Engaged'

status in Facebook,
means nothing to me :|

pfft, we weren't in relationship to begin with anyway.
crap.

my love story uno hasnt end it story yet -__-'

should i elaborate more on that post, or should i write another post ?


tsk, on second thought. let it be.
if i ended up having a will to write the full story about it, i'll keep ya post.


but for now.


THANKEEEEYOUUU BABY D3K :3



my life would be dull without you by my side here in Lendu :)

and you too lappieto.
i feel lil stress.
cause i'm in a dilemma of sending this lappieto home tomorrow.

sigh -__-'

oh well.


i just want you to be safe, thats all baby :)





my destiny - misha omar


FASYA


xoxo



Labels: d3000, factaboutfasya, uitm life
Thursday, February 11, 2010 4:43 AM
Posted by — Fasya Ibrahim.