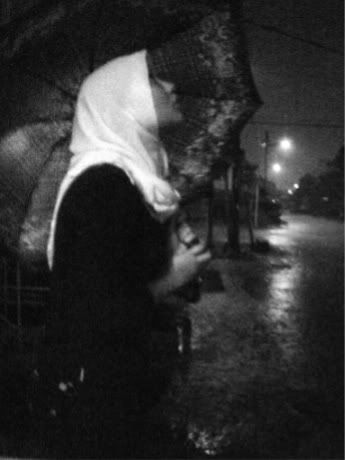 My Template works best
on Mozilla Firefox and
Google Chrome, sorry :)
Back to Home
«
»
CSC 134
again, i am here in CSC 134.
yawning.
in two whole classes which is in BEL 120 from 8.30am till 10.20am and now CSC 134 from 10.30 am and this class will end at 12.30 am [I THINK],
-______-'
i don't really memorize the time. i only memorize when[which is morning or afternoon or night], where and what.
i don't like to mess my brain with too much details.
masscom students have to learn how to keep track with everything and not to focus too much on one thing only.
heh
being in U taught me how to keep track with too MANY friends, too MANY assignments, too MANY seniors, too MANY ACTIVITIES. emphasizing on activities.
my brain can go loco.
but i'm keeping myself ground and looking forward to chinese new year.
YES. i need to relax -___-'
i've been running,walking,moving from one place to another.
even my room mate said i don't spend much time in my room.
wait, correction.
my whole BLOCK said i don't spend much time there at all :
it's like a hotel.
i go out in the morning, i come back late in the midnight.
oh and don't bother firing me from my job.
I QUIT.
yeah, you heard me.
I am quitting from being biro kerohanian.
i wasn't worthy of that position anyway -__-'
are you crazy ?
a SENCETRA being the biro kerohanian of the level ?
SO WRONG.
what is sencetra ?
you still don't know yet ? LOL
more infos on that.
wait, i've said that too many times and yet i haven't tell anything at all.
dush ! -__-'
i'm sorry :(
this pretty much like a slap back to reality.
meaning i need more training to keep track with everything.
cause i'm losing grip of almost everything.
oh gosh, i was babble-ing that i forgot the real main point that i was going to write here.
throughout my two classes, i have been onlining -__-'
no no. I AM FOCUSING.
well, listening -__-'
lets just say 50% class, 50% here ? LOL
ok ok. finish class already.
don't know where to go after this.
all i know i need to rest for awhile.
maybe i'll online at tun putih. since my BBM111 class has been cancelled :D
wow, for the first time.
a class has been cancelled -_-'
oh wait.
on the first week of lectures, lib 101 didn't had any class.
well that was because the lecturer was not back from umrah yet.
wait why am i questioning and answering it at the same time ?
see.
I NEED REST.
ps; i'm sorry.
i wish i could open facebook -__-'

noises


FASYA


xoxo
Labels: boredom, PROBS, uitm life
Tuesday, February 2, 2010 11:04 AM
Posted by — Fasya Ibrahim.