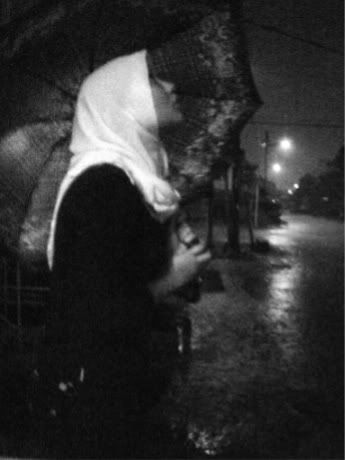 My Template works best
on Mozilla Firefox and
Google Chrome, sorry :)
Back to Home
«
»
Dance & Electricity
NOTETOSELF:




do not expose yourself into too many activities.




divide time wisely.




studies top priority.




college or sencetra will always be second.




ASSALAMUALAIKUM :)
congrats to myself for getting in SENCETRA.
in other word, i'm in Seni Tari Tradisional UiTM now :)

cis bedebah.
eh, let me rephrase back.
CRABSTICK.

i kept on telling myself not to get involve with too many activities.
co-curriculums and classes are tiring enough -__-'

oh yeah, i have loads and loads more to spill.
but for now,



YOU NEED TO KNOW ME :|



our main topic ?

ELECTRICITY

:)

so here's the thing.
i reeeaaaaally have a thing with wasting electricity.
in malay, agak PANTANG tengok pembaziran elektrik.

so, please.
dear roommies.
i've told you once, i've told you a thousand of times.
PLEASE SWITCH OFF ALL ELECTRICITY after finish using it.
we are not allowed to use extension in our college.
but i am cooperative enough to not tell on you to Ustaz [

our RS aka warden is an Ustaz -__-

]

and switching it off isn't enough.
you need to unplug it.
it is not safe to leave it plugged.

i don't want our room to caught on fire.
i have too many precious thing in this room -_-'

crap.
when the time of the month has arrived,
the feeling of enrage just suddenly rise up :|

ok, i don't like to say or write bad things here.
i can still tolerate.

FOR NOW

.
emphasizing that.

but my patience have it's limit.
SO PLEASE.
if i can cooperate with you,
why can't you ? :)


it's all about give and take baby ;)


orait, enough said.



the view was too pretty that i had to take picture of it.
though, my baby D was not with me that time.
so camera phone was my first and last choice i had :)

still looks good anyway :)


goodnight.
and i miss you so much.
yes YOU FWB.

and and, i think i miss my omma -__-'

i hate it when ppkp consist of writing a last letter as if you're going to die.
:(



ASSALAMUALAIKUM
forever - chris brown


FASYA


xoxo
Labels: factaboutfasya, uitm life, views
Tuesday, January 19, 2010 1:39 AM
Posted by — Fasya Ibrahim.