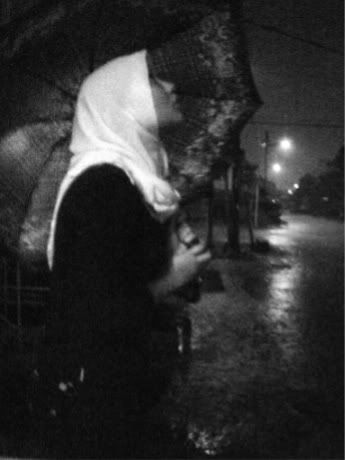 My Template works best
on Mozilla Firefox and
Google Chrome, sorry :)
Back to Home
«
»
Saturday Is Our Family Day Out
i'll just type this straight to the point.
why ?
here's the thing..

i woke up this morning [

as in saturday

], opened the door just to found out that daddy and omma just got back from gym.
long story short, it was our cue to get ready to go out.
omma had a mission; buying herself a new PHONE :D

ps; is it just me or our family has been spending money on alot of things this month ?
weird -__-'


*checking last posts*


yup, we've spent alot :|



anyway, after i got back from a long day of walking, sitting in a crowded car that is strolling in a traffic jam [

obviously, it's weekend -_-'

],
i went to bed automatically.
at 11 ish pm something, i woke up only to realise that it was freezing.
and i'm up until now,
and right now is... oh its 6:10 am.
heh

sheesh, i said i wanted to make this post short.
tsk -___-'
never mind then.



so for today, we went to Mines, The Garden and Midvalley.
well ofcourse, since Midvalley is quite near with The Garden -_-'

we went to the Mines only to buy Omma's new phone.
daddy must have felt nostalgic coming back to that place.
he was looking all around and trying to remember how that place used to look like back in the days.
sigh :)




oh yeah, pictures are taken using my phone :)
oh and if you guys are wondering what is on my head,
well that's my headphone :)

angah bought it for me ! aww :D
well i like to think of it as my birthday present :D




due to watching Suju's Happiness Video :D
imitating eunhyuk :P

ps; i succeeded in putting suju's videos in my phone X)



shades just doesn't suit me when i'm wearing scarf -_-'
i look like a GRANDMA.
tsk no offence at0k :P
oh MY GUCCI.
i miss you at0k, do you know that ? haha XD




oh brothers.. :)
can't live with them, can't live without them X)

which btw, he bought that shades for RM179.
its Bonia.
its 80% off X)
it's fun when the prices of original stuffs are marked down XD

poor izzat, angah is into that beret now :D
haha i can become a stylist somehow XD

oh that picture is taken in a Coach store.
omma bought herself ANOTHER new bag -_-'
and this one is yellow.
which is SO CUTE AND ADORABLE KOT.
huhu envy X(

and and she also bought a new pair of shoes to go along the other Coach bag that she bought last week at Pavillion.
like ARGH -___-'

takpe takpe, omma said she is going to pass down her Guy Laroche bag to me.
hoho >:)


for dinner we ate at Pizza Hut,
omma hadn't eat pizza for quite sometime -_-'


and after that,
well you know the rest.
sleep, woke up, stayed up all night.
and now HERE.
sheesh, guess what ?
it's 6:51 am -__-'


well okidoki then.
my back is sore and making cracking noise -_-'



ps; i have like 2 GB space in my phone and i'm still wondering what video to put in -__-'
i prolly should save the space before my handphone goes hang -_-'


listening to O - DBSK


FASYA


xoxo
Labels: famiglia
Sunday, December 13, 2009 5:31 AM
Posted by — Fasya Ibrahim.