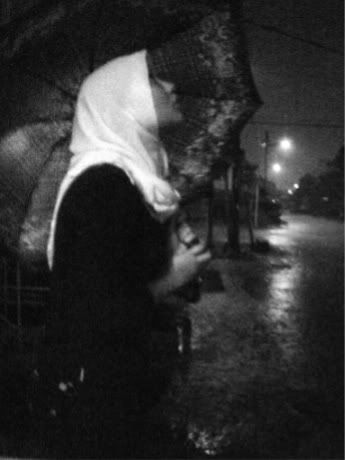 My Template works best
on Mozilla Firefox and
Google Chrome, sorry :)
Back to Home
«
»
Nokia 5530 XpressMusic Illuvial Pink Collection !
tears are rolling down my cheeks as i write this post.
still shocked with everything that is happening to me.
still holding my phone.
still touching, figuring everything out.

did i mention it's a new phone ?
BAHAHA did i get ya did i get ya ?
psych ! :D

i didn't, did i ? -__-'
what ever !
i'm still going to write this post.
HAPPY BIRTHDAY ! [

as in, this phone is a present for my 18th birthday :) ]


my phone was flown from England and now it is safe in my hand :)
wah ! berhijrah phone aku ni :P

first of all,


THANK YOU SO MUCH ABG CEPOI.


for every single thing. i am thankful, grateful and yes satisfied+happy with the phone :)

i am currently transfering all the files from old phone to my new one.

tears are included because i'm too happy and too sad X(

all

those sweet, mushy, loveable messages

.
huhu :'(


dude ! help me, suggest me what new line should i buy ?
cause i can't bear to give anyone my old phone.
yes, YOU HEARD ME. i'm keeping it.
because i can't bear to lose those messages.
i know, childish, desperate, weird.
WELL WHATEVER.
it is my phone ! i bought that old phone.
and it has been there for me for more than 4 years !
no way i'm giving it up :|


FYI; i'm totally too over excited right now.
so beware.
i might write a LONG post. bahaha
maybe.
see , over excited. ngeee X)



everything that i need :)
weee X)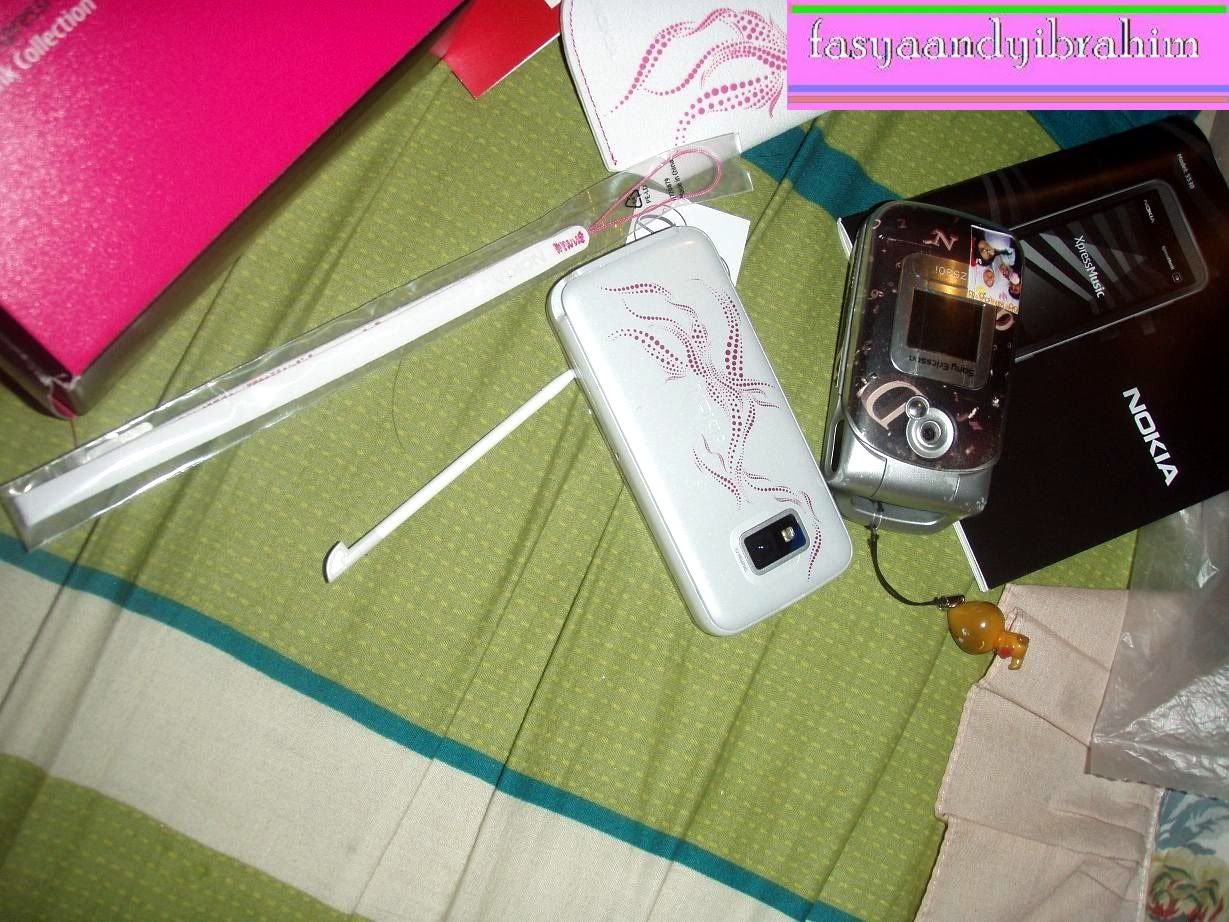 a complete set.
with the bag thingry, and a white pink handphone strap X)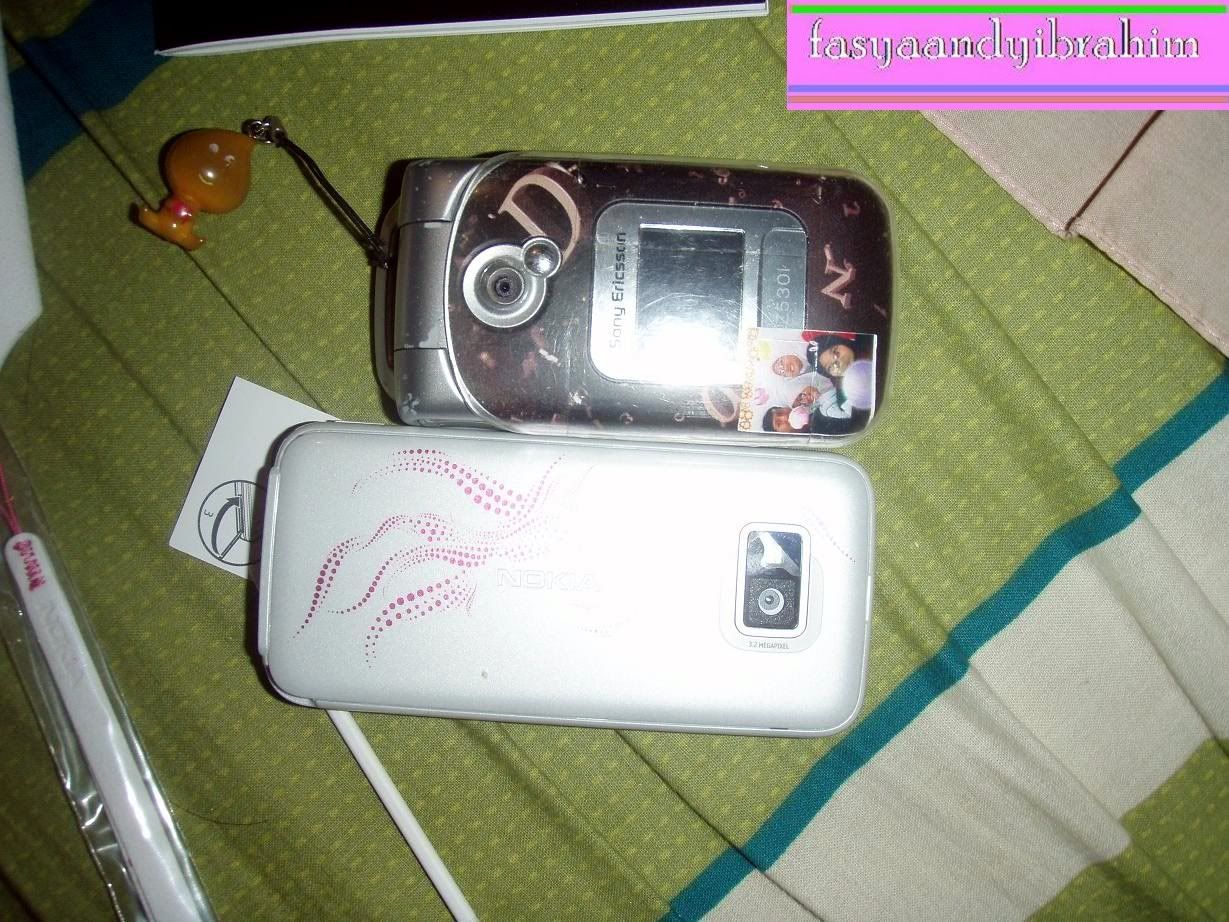 i'm still learning how to use this phone.
i tried bluetooth-ing my files from old phone to the new, but i don't know whether i don't know how to click all files and save it with one touch, or it has to save the files one by one.
which really take alot of time.

so right now, i'm just putting cable and transfering from lappieto to the phone.
much more easier than going through each of the files to save EACH ONE OF IT.
tsk.
too tech for me X)



oh my GUCCI
its 4:53 am
and i'm still with this phone.
seriously it is TOO HIGH tech for me.
don't worry.
i'll read the manual, after i go to bed.
wait, i don't think i will go to sleep -__-"
too much stuff to settle O,O


but i'm so darned tired X(

fasya, hwaiting ! X)




and congrats to all SPM-ers.
those who has finished of course :)




ps; i'm loving the new phone.
and i STILL LOVE MY OLD PHONE.
haha it's not wrong being greedy X)
plus it IS MY PHONE AFTER ALL :D

HAPPY BITRTHDAY TO ME !! :D





who do you love ?


FASYA


xoxo
Labels: birthday, dreams, my things
Friday, December 11, 2009 2:56 AM
Posted by — Fasya Ibrahim.