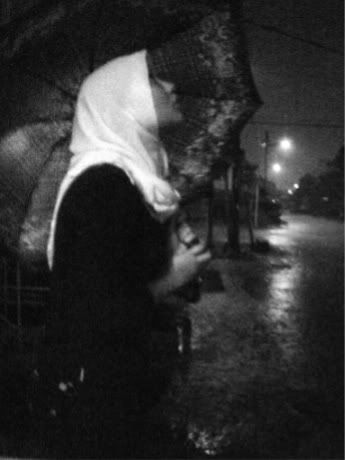 My Template works best
on Mozilla Firefox and
Google Chrome, sorry :)
Back to Home
«
»
Vacation 2009 #5
so yeah,
on my last post, i've pretty much tell about first week of my trip.
well for London, we didn't travel that much, cause we've traveled all part of London before. most of the time, we just hanging around our apartment and walk around Hyde Park and Kensington Park to find me some boys. bahaha! ok the last part is a lie, the rest is true X)
25/4/2009
Saturday
LONDON
,
England
we were totally happy because for once, we stayed at BIGGER place.
trust me, for the past few times we've stayed at London, Most of the hotels were SMALL.

just imagine, YOUR BATHROOM is as big as CLOSET. yes, BELIEVE ME. XYAH NK ckp psl BILIK LA -_-"

the view from our apartment.
British People
daily routine; a walk in the park is MUST for them.
who doesn't if they have like the awesomest park with the most wonderful sun and breeeze?
wah! promote promote! :D
tolong sesiapa bawak saya lari!!! :D
damn, i miss this apartment, i do
shiny :)
mama ni mcm budak2 -_-"
ntah2 dier saje2 je nk bermanja dgn daddy?
YUP, definitely nk bermanja2 -_-"
SPRING SONATA
THE NIGHT LIFE
disebabkan kerinduan terhadap daging, haha
eeemmm kebab :9
thumbs UP for halal! haha
burberry's scarf
burberry's beg
burberry's jacket
what else? -_-"
notes; night life at london can be stinking with ppl drinking and smoking everywhere, but in every small quiet corner, if you were there, you'd listen to two lil voices singing silently.
THATS ME and IZZAT :D
if we went back from germany much more sooner, mama said i could have met up MILEY CYRUS.
and mama said, if we could go to paris the second day we were in London,
we could have met with MILEY CYRUS TOO.
DISSAPOINTED? nah. i did met alot of super stars there.
but i met someone who is not a superstar, but I LOVE HIM SO MUCH. :)
dirty details later ;) haha
26/4/2009
Sunday
ONE OF THE WEIRDEST YET BESTEST DAY EVER
omg, i haven't used this sentence for a long time.. hem..
ok ok! sudah, don't get all mushy fasya -_-"
AAAAA!!
yes, I LOVE SQUIRRELS :)
and i can't help it :)
malaysian's kurus
kat LONDON GEMUK2! haha
oh oh! and sungguh friendly!! :D
i was walking through the flower walk at Kensington Park,
when i felt something walking below me.
i stop.
i look down.
and there was a SQUIRREL holding my FEET!
ok i didn't jump, and scared it, because i was too excited!! haha
damn! i'm getting all jumpy again! i can't help it!!
*
fasya, you're losing it -_-"
*
ok! inhale, exhale. hah.... :)
gemuk itu COMEL :)
and no, never once i have been scarred by a squirrel :)
izzat is a bad photographer, he didn't took a pic when he jump onto me :(
but no worries, abg cepoi has come to save the next day!! :D
lawa kan? :)
sedih nyer...
telaga lama
not working anymore, hanya sekadar lakonan lol
ps; not a DOLL.
this is REAL.
weird birds -_-"

while we were strolling throught the flower walk playing with the squirrels, mama and daddy went JOGGING :
tulips,tulips,tulips!!
Kensington Park
i'm currently at my cuzzie's house
update will be done soon enough.
notes;
- HAPPY MOTHER's DAY
- gracie's choice and mom at sisteen are one of the awesomest movies! :D
"i miss mushy"
~thegirlwhoisSOemo :)
EMOisya
Labels: holiday
Saturday, May 9, 2009 6:14 PM
Posted by — Fasya Ibrahim.