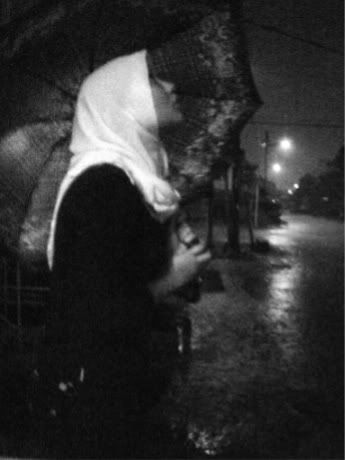 My Template works best
on Mozilla Firefox and
Google Chrome, sorry :)
Back to Home
«
»
Vacation 2009 #4
OMG its my 151st post? haha
Metz
- a city in the northeast of France
-located in the confluence of the Moselle River and Seille River.
read more
for the first time stumbling upon a toll.
oh did you know, there are no tolls at Europe AT ALL?
except for borderlines ofcourse, for example; this, frm germany to FRANCE. ONE. and thats all.
yes ppl, thats stand for Moselle River.
now do you believe me this river is LONG? :)
dlm misi mencari laki hot, haha
misi; GAGAL :P
picnic-ing again
menu of the day; NASI GORENG :D
spring sonata: a walk to remember
cruising along Moselle River for 45 minutes.
one memory can't forget;
a french guy fishing at the riverbank saw me and yelled
KONICHIWA
.
haha :)
sepet nyer -_-"
damn, its beautiful :(
-_-"
Black Tulips
bak pepatah Pak long
"
Queen of Night
"
Yellow Tulips
* i forgot -_-" *
23/4/2009
Thursday
KOBLENZ
, Germany
Koblenz
-where Moselle River merge or meets with Rhein river( rhein is the main Longest River in Europe )
-the third largest city in Rheinland-Palatinate
read more
yes, i'm lonely, LOL
ice-cream movenpick
daddy says; NOT YOUR ORDINARY ICE CREAM, one of the finest and expensive ones.
not your ordinary smarties, LOL
* abeh tu ape ordinary hah fasya? -_-" *
don't ask, i don't understand it either -_-"
GERMANY
babble-ing with the video cam lol
the meeting point of Moselle and Rhein River
picnic-ing again :D
menu of the day; mayo cheese mushroom sandwich! :D
a weird looking chair -_-"
an ancient history fountain.
they build a history fountain, meaning each level of this fountain defines each and every century of Koblenz, before World War , When Islam Conquer it and so so on.
AWESOME
ps; mama happy daddy belikan dia two expensive shoes.
Last day at GERMANY
24/4/2009
Friday
BONN
, Germany
Bonn
- City of Beethoven, the famous pianist,composer and etc
- 19th largest city in Germany
- located south of Cologne/Koln on the Rhein River.
read more
there's a transparent working lift everywhere
Ludwig van Beethoven
inspiration
Beethoven's House
in german spelling:
Beethoven-Haus
a weird small bicycle made by old roots, i think -_-"
WALL-e WALL-e!!!
this shop has all the merchandises from all movies
twilights posters, autographs, pics,necklace, key-chain.
even WRESTLING. yes you heard me zaki. all wrestlers poster, YOU NAME IT.
even the CLOTHES.
i bought some twilight posters for my besties who reads and adores Twilight.
unfortunately i don't have much money to buy for all of them -_-"
and i had to pick for they have 8 different kind of posters. and all of them were GORGEOUS -_-"
COLOGNE
/
KOLN
, Germany
Koln Bonn Airport
Goodbye Germany
and HELLO LONDON, I MISS YOU! :D
and thats it.
for the first week at Germany. there you have it. hope you enjoy! :D
cause i really enjoy doing this post, brings tears actually lol.
notes;
- i'm so sorrry!!! i'm so so so so so so sorrrry!! i'm sorry for coming so late! pfft giler, i love you guys! :D i feel so guilty right now!
haha but we still had fun just now! haha :D
thankyou;
gjie, irham, ezir, zhariff and anis
you guys are AWESOME!
i miss you so much gjie
!!!!
and i'm glad you love your prezzie. eventhough its not much, but i guess its the thoughts that counts right? haha *
sewel betul aku malam ni -_-"
*
pics of jamming will be post, soon once i'm not tired and not lazy *
kan kata? sewel -_-"
*
-i need a guy that can wake me up, cause apparently, even when my brothers wake me up i snap at them without even realising it cause i was damn asleep! omg! seriously, i x sedar giler yg adik i bgn kan i? dier kte dier dh bgn kan, but i marah dier? omg! when the hell is that? i yell in my sleep -_-"
again, i need a guy who can wake me up! -_-"
kenapa phone dah semakin x berguna? -_-"
ps;"
You might think you can predict me, but YOU HAVE NO IDEA ABOUT ME,
You might say I don't Know You, but I KNOW ENOUGH TO LOVE YOU.
"
~thegirlwhoLOVESbigapplealien :9
ALIENsya
Labels: holiday
Friday, May 8, 2009 5:20 AM
Posted by — Fasya Ibrahim.