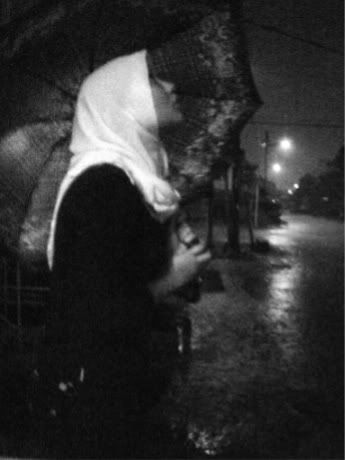 My Template works best
on Mozilla Firefox and
Google Chrome, sorry :)
Back to Home
«
»
29th of March; Bowling and Confessions of Shopaholic
the most HECTIC, well one of, heh
and challenging day of my LIFE, seriously i could release tantrums at anybody on that day.
ya Allah nasib baik Allah lembut kan hati hamba yang lemah ni :)

plus every bad day has it's good thing right? i think haha, well not really, but for the first time, everything just seems RIGHT when it became TOTALLY wrong X) ok i'm totally bable-ing, on with the SHOW haha
meaning blog -_-"

in the morning;

had to go to a wedding
my far away cuzin was it? i think so yeah,
i don't even KNOW dude
our family are so complicated X)
notetoself; YOU can't married cousin, haha cause it will cause major PROBS X)
well thats for me :D
well not that i plan to, since i'm taken ;) haha
prasan nyer aku ni -_-"

so in the morning got to get ready to pick up atok, since he always nags that we're gonna be late
pfft yeah rite, we'll see O_O
WELCOME TO SELAYANG :D

try guessing, how many people is in this pic? :D
this is few of my cuzzies from my mother's side
anak2 MAK UDA n PAK UDA
lol


my grandpapa, mama's daddy
the guy who was singing that time were giving a tribute to my grandpapa
atok mintak dia nyanyi X) haha
eventually he did :D

we end up coming TOO early for the wedding, lol
NEK LANG CRIED WHEN SHE HUGGED ME, why?
we'll always be there for her? whats going on?
i hate it when adults still treating me like a child, i mean cmon! tell me whats going on here!!

i met with few of my cousins from my dad's side
thats when the fun start haha
GOD, i don't care anymore if everyone thinks i act like a kid even if i'm already 17
i LOVE playing tag with my little tele-tubbies cuzzies! :D
no wonder i'm never into adults crisis -_-"
hantam la :D

jot, napa x jumpa kamu? :/

anyway after the wedding, got like a BIG crisis
i HATE CANCELLING PLANS
i swear, I HATE IT SO MUCH
so note to

EVERYBODY

; if you want to cancel something, better talk to me before i go berserk finding out that i was already there but you CANCELLED saying YOU CAN'T make it
except

if you REALLY HAVE A GOOD

excuse pfft

or BETTER YET,

TRY PLANNING FIRST

, before confirming something that is SO UNSURE
how about that? life is all about time, so prepare DUH
pfft lol

sengal

oh one more thing, DON'T TRY TO ruin my plans
i swear to you, the nite when farhah ask me can i hangout with her family,
i SCREAMED haha :D gembira sgt x elok fsya -_-"

i think i released my stress and tantrums to everybody in the house,
DUDE, its like ages i haven't seen my BESTIE
how do heck i can NOT get all HYPER X)

plus she needs to explain herself pfft
and ada family nk belanja, haih mana boleh tolak :D hehe

so anyway, ALHAMDULILLAH
it work out in the end :)

and after the wedding, i waited and waited for farhah and her family to pick me up
ok, most of the bloggers already know about farhah, i mean i TALK ALOT about her
kan? kan? :D

we don't really lookalike, but we are alike in MANY MANY ways, trust me, we are :)
jinx we are haha :D

how am i so lucky to have tons of friends that are so MUCH PRETTIER THAN ME?
you can check it out at my loved ones on the left side bar.
kan kan? haha ish3 fasya.. fasya -_-"
tak bersyukur langsung, haha
nah just kidding, i'm grateful for who i am and what i am,
and my friends are MUCH MORE PRETTIER than me :)
time; 4.45 pm
farhah and her family picked me up at my house,
we went for to santai, damansara to eat
since farhah and her family haven't had their lunch :)
and then we went to the curve,
it was a go along plan haha
but it was fun :)
they treat me bowling, movies and TGI friday wee :)
bowling scene;
i HAVEN'T played bowling for 5 years, i swear to YOU
and apparently i suck for the first two tries X)
sengal, farhah mcm pro plak!
but its not far, she didn't run,
she walk to the front line and toss it like hell fast
THATS NOT FAIR
yes farhah, i am TAKING THIS TILL THE END OF TIME :P
it IS NOT FAIR bahaha
woit farhah, what exactly are you trying to prove here?
that my butt is big? that i am a TERRIBLE BOWLER?
DAMN YOU BITCH X)
i need a tutor, who is kind enough to teach me? ;) hehe
mat, farhah's brother
he goes to SMKS 9
haha poyo je promote sekolah sendiri -_-"
btw, mat is like THE GREATEST BOWLER EVER
never in my life i seen him to quiet and patient AND FOCUS WHEN DOING SOMETHING O,O
haha
farhah's dad; mr kamil
farhah's mom who i forgot the name -_-"
argh teruk nyer aku ni! i blame the amnesia X)
and farhah's sister; farhah aliah :D
we played two games
neither of it i won, that proves how BAD bowler i am haha
but i got a STRIKE HAHA
nah thats a lie
it was somebody's fault, but hey wtv,
cause after farhah tutor me alil bit,
i actually kinda hit few pins haha :D
its better than ZERO rite? haha :D
ps;i'm the first in the list above
after two games, we had tons of fun :)
eventhough these people make my head spin ALL THE TIME
i always love you guys,
except you mat haha
jk :P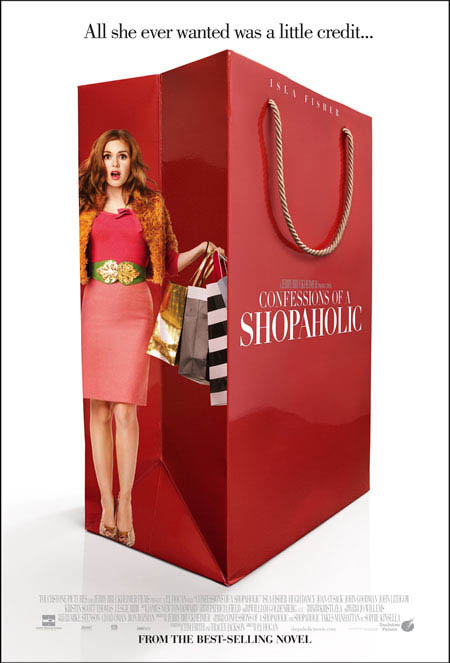 after bowling, went for movie nite
:D
AWESOME i tell you,
i cried, i did
i cried and cried
farhah!! keep it a secret ok?? don't tell anybody why i actually cried X) haha
oh and ofcourse, i laughed! i laughed and laughed! :D
i love this movie :)
nk tgkk lagi skali boleh?
jom sesiapa! saya belanja XD haha
after the movie,
we went for tgi friday since mat and aliah was craving for pasta lol
X)
cedar salmon pasta

emm my favourite :P

farhah's selection

haha



so practically , as i told zaki,
i HAD A HELL OF A DAY
trust me, i did had fun but i dun think i want to get through that stage again :D
except if for my loved ones :) hehe


well there's more but, i want to keep this post short for this.
SHORT LA SGT X)

notes;

- fasya doesn't hate thunder, THUNDER hates fasya, muahaha lol
seriously i'm scared of thunder, kan farhah? -_-"

-farhah! pls!! do not! i repeat! do not GIVE up! and never let this thing bring you down!
you have MANY MORE POTENTIAL.
i know this is like a crucial time for you,
first it was me, now its you, how ironic could this get :/

but remember! i love you! we always love you!
and no matter what! stick with who you are! never forget that my dear!
and NEVER LET OTHER PEOPLE CONTROL YOUR LIFE,
haha you know that came from who rite? :P


ps; " FRIENDS LOVE YOU NO MATTER WHO YOU ARE OR WHAT YOU ARE,
even if I KILL YOU, I KNOW YOU WILL SAY YOU STILL LOVE ME,
and i'm proud to say ' hey THATS MY BESTFRIENDS' "



:)



~thegirlwhohecticadorehercompany
FASYABADBOWLER
Labels: 100 wonders of fasya's world, friends, happy moments
Tuesday, March 31, 2009 5:12 PM
Posted by — Fasya Ibrahim.