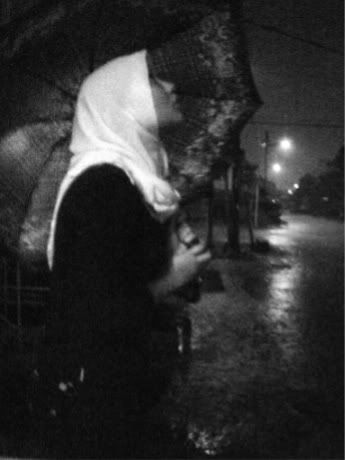 My Template works best
on Mozilla Firefox and
Google Chrome, sorry :)
Back to Home
«
»
reliving the past 1
Scorpio
---
A friend or loved one explodes in rage or something similar today, leaving you scrambling to figure out what happened. It's

one of those things

that might never make sense, try as you might.
Previous Day

|

Next Day




Libra
---
You bond with someone -- maybe someone new, maybe someone you don't see all that often -- over a shared interest that surprises each of you. Your easy energy makes social connections a snap.
Previous Day | Next Day


TURN OFF YOUR LIGHTS
LETS DO OUR PART IN EARTH HOUR

muahahaha!!
last sunday i found this in my yahoo mail
yeah, i subcribe to yahoo astrology alerts



fact

aboutfasya; she amaze and enjoy reading astrology :)

i just love it when these astrology can actually read my mind and my life X)

yeah, i'm a scorpio, why am i posting libra's as well?
haha thats for the MR JOKER
not that i don't know, that you don't bother about me anymore anyway
except for still writing meaningless things about me
GEEE thx

ish fasya, jgn2, kang x psl2 tersembur segala2nya kt sume org
sabar separuh daripada iman sayang... :)

ok, so whatever you or anybody is doing, here's a note for EVERYBODY
i ain't that easily intimidated by YOU NORMAL PPL
pfft
ish3, fasya... inhaled... exhale..* fuh* :)

oh oh and if you're trying to hurt me, as in like make me mad or something
yeah, enjoy! cause i am here doing fine at your painful island
woot woot! ;)

i don't have much to tell except for the fact i'm really pissed off right now
well not really X) i'm happy
but a teensy weensy furious hehe X)

but you know what, SHINee always cheer me up
and star ocean
and ddr x
and karaoke!! wee ok i have been living at 18 even before ole2 started
but STILL i haven't went to the karaoke box at ole2 X)

bahaha, wee karaoke, on my needtodo list X)

btw to hellena, i've done editing the hsm video, it took me like 5 days to figure it
first got to download from youtube, which kinda hard cause my komp doesn't really support flv
then i got to find the rite flv converter, which i am TOO CHEAP to buy online, so i want to use the trial versions or the free ones
which took me like 3 days to find the rite one
but then the file wasn't working, had to convert it again
and finally into windows mvie maker
thank god it took me like 30 minutes just to get it all rite, with the rite position of song, and how to save it as a useable file, pfft even i feel tired writing this
and that coming from the one who did all of THAT pfffft lol

well wtv it is, its done, i'm just waiting for it to be upload to youtube X)

well, i have tons of bad news, but its about me
haha so i don't wanna talk about it, enough agony doi!
i dun need to smother all of the badness into my blog as well X)

ONE good news, while i was spring cleaning, again X)
i found old pics of me with my besties
and all the notes we did when we were at school
haha brings tears to me eyes :'(

and i found my love letters
and my some candy someone gave it to me
its still in its wrapper inside a small ring box, haha
xde plak semut ek? :P

ah, such memories..
oh for today i'm going to upload pics
yeah, i've been uploading videos too much X)

don't worry hellena
i'll upload the video as soon as possiblay! haha


siapa ingat budak ni?
anybody?

...jojot? ;)
haha weeee

let the puzzles begin~ ;)

notes;
-from this day forward, i upload some of my old pics that i have
and IT MIGHT JUST BE YOU
so keep an eye k
its just a part of my reminiscing :)

-FYI, this guy is SO NOT my boyfriend X)
bahaha, wee
BTW, if anybody has seen this kid, oh wait, guy :P
can u pls tell me? or can u tell him that i kinda miss him :/

i wonder where he is now..dpt plkn ke :/
*mindsflyingawayfromtheblog*

bahaha, tido time X)


ps; "

I DON'T THINK, I KNOW




I DON'T SAY IT, I DO IT




I DON'T TOUCH, I FEEL




I DON'T THROW, I MEND




I DON'T HATE, I JUST LOVE


AND

THAT

, IS SIMPLE"


Labels: friends
Monday, March 23, 2009 3:38 AM
Posted by — Fasya Ibrahim.