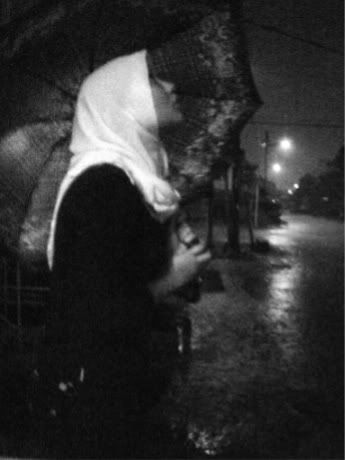 My Template works best
on Mozilla Firefox and
Google Chrome, sorry :)
Back to Home
«
»
Registration Day 27/12/2009
ps; last week's post -___-'



internet is currently slow right now -_-'
right on time when i want to upload pictures from MMS.
that stands for Minggu Mesra Siswa fyi.
but there's nothing mesra about it at all -__-'
and i mean it. LOL

well pictures on the first day.
hope you enjoy it.
credits to angah for taking the pictures.
and me XP



meet farah and aimi.
i met aimi(middle) during the interview at the Faculty.
and she happens to be my room mate X)
farah is her old long friend ever since primary.




i was NOT sad.
i was just tired and sleepy.
didn't get enough sleep -__-'
it was all liyana's fault ! :P
i miss u babe :)




my room is on the third level. in other words, the highest level of the block -__-'
bad news ? veeeery tiring.
good news ? in one week, omma said i look skinny-er than before X)




these two helped me alot.
my room mates can't stop talking how lucky i am to have brothers that are willing enough to spend time with their sister, just to bring all her stuff up to her room.
they don't know what i have been through -__-'

fine fine, i am lucky to have them anyway :P
ps; thats my bunk ! :D




there's kfc at alor gajah, though you have to take bus.
it's not that far, yet it is not that near :|

though i don't think i have time to go out to alor gajah.
for this whole week of my first kuliah, my schedule are packed.
i'll explain on my next post.




omma and izzat.
i've been coming home so often that i don't feel like i'm in uitm -__-'
but when i'm there, i feel like i'm in hell.
ops, MY BAD :|




my room mate, Kina.
i don't really like her.
heh, honest much ?
don't worry, even omma knows about it :)


so there.
those are the pictures on my registration day.
i'll write up what happen on that day after this.
yes, there more honey.
this is not the end of it :)


i'll put up the link here after this.




ps; 2 weeks. it took me long enough to post this up -__-'
sorry, i'm a full time student.
i don't have time to surf the web there :)


MMS review 1#


MASSCOMM


FASYA


xoxo
Labels: birth of sumfing new, uitm life
Saturday, January 9, 2010 2:16 AM
Posted by — Fasya Ibrahim.