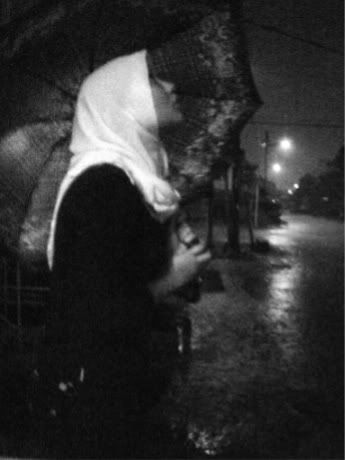 My Template works best
on Mozilla Firefox and
Google Chrome, sorry :)
Back to Home
«
»
Some Typical Malaysians 1#
please,
READ AT YOUR OWN RISK
.
don't get offended, but it's just a fact [
or two
] about some typical malaysians.
not to bring down my own people, but it is something to be understand and repair.
bak pepatah,
"siapa makan cili, dia yang rasa pedas."

1.

SEAT





ok. this thing happened like loads of time in my life but when i went for my brother's convokesyen last tuesday, it made me think, like ALOT.
but it doesn't really matter, if you go to party or lectures, or even in a bus,
this thing HAPPENED.
what am i saying?

empty seat with people's things.

ok, YOU have to understand.
there are MANY people around you.
the seat was provided for PEOPLE TO SEAT.
not for you to PUT YOUR THINGS.
just imagine this, if there are 100 seats provided for 100 people but 50 people put their things on an empty that was provided.
then, what happens to the other 50 people?

ok ok, fine.
MAYBE, there are people that prefers standing rather than sitting down.
SHUT UP.
the convokesyen was going on for more than 2 hours.
what about the elder people? they are in their mid 60s or 70s and you're thinking,
'oh dia tak tegur pun, biarlah.'

WHAT THE TooT MAN?

so if they say something, THEN YOU'LL acknowledge?

BE

CONSIDERATE

LAH PEOPLE [

typical malaysian talk

]


RESPECT the elders.
RESPECT other people's right.
RESPECT yourself.



2.

CROSSING THE ROAD







i'll make this simple.
you are not crossing the pedestrians zebra lane,
but boy are YOU SLOW!
i'm sorry, i want to add alil malay in this post.

WAHAI LELAKI DAN WANITA,
sudah tahu jalan itu bukan jalan untuk melintas,
yang kau terkedek-kedek jalan mcm ala2 model tu apsal?
klu nk sgt, pergi la kat project runway ke.

the thing is TIMING.
time is of the essence.
maybe to you, time is a simple thing.
but to me, NO.
time is GOLD HONEY.
you make it or break it. [

off topic

]


bersyukurlah at least ada jugak yang bagi kau lalu.
pastu buat muka sombong yang bajet HOT [

hoi! buruk tau tak? hah! kau

]
macam jalan tu BAPAK KAU PUNYA.
ops, terkeluar :)
TYPICAL MALAYSIANS :)





ok, there's one more, but i kinda forgot what it is.
so i'll just let it be 2 more now.
oh man, you have no idea, MALAYSIANS HAS SO MANY 'AWESOME' typicality that makes you wanna *
:)




fyi, when i was abroad, none of this happen to me and my family.
maybe its because we haven't met these type of people there.
but seriously, London people walk fast -_-"
TOO FAST.



reporting
FASYA
xoxo

Labels: typical malaysians
Friday, October 30, 2009 9:55 PM
Posted by — Fasya Ibrahim.