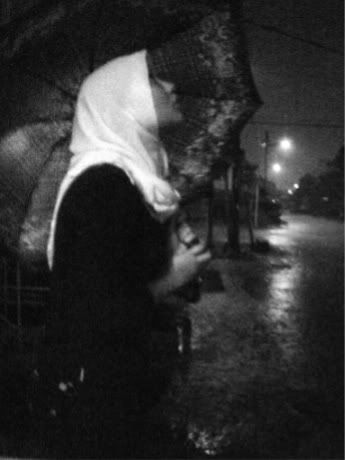 My Template works best
on Mozilla Firefox and
Google Chrome, sorry :)
Back to Home
«
»
KARTINI IZREEN BT KURNIA; HAPPY LEGAL BIRTHDAY :D
"A real friend is one who walks in when the rest of the world walks out."
first off, to
YOUKNOWWHOYOUARE
. yes, YOU. i'm a WITTLE bit hurt by your post.
no no its not really THAT bad. it was just.. hem..
let's just say, you slice alil bit of scar on that same spot you always did to me.
but thats ok. it is suppose to be OUR secret ;) haha
and YOUR WELCOME. always pleasure.
ok moving on.
TINI, i think i owe a big box of chocolate. haha do i?
i've been post-poning this post for so long.
its already been a week since your birthday. MORE than a week XD
ish ish, stop your yapping and just go on with it -__-"
disebabkan laptop ini tidak mempunyai photoshop dan tuan punya blog ini mempunyai kekurangan dalam pengetahuan meng-edit gmbr,
gambar di atas telah dihasilkan dgn web. TERIMA KASIH FOTO FLEXER :)



sebuah gambar bersamaan dengan seribu perkataan :)


i mean cmon, OBVIOUSLY THE PIC ABOVE SHOWS EVERYTHING -_-"



tini, i hope you're not mad i crop and put that pic :)


here goes my speech and my birthday gift for you :)


KARTINI IZREEN BT KURNIA,



i love you.
no words or pics can explain that.
through thick and thin, i will always love you.
you have always been there for me, no matter what. you don't choose side.
you know what its right.
i don't want to talk that much, cause well, i'm not really good with words, so i don't want everything turn out all wrong -__-"

i wish you all the best and happiness in this world.
may your journey of life be filled with surprises that would make you laugh more and cry less. haha if you know what i mean :)

sometimes, it is a bittersweet life but it is just a phase everybody goes through.
once you've passed, trust me, you'll passed with flying colours.
once a dull world, becomes a wonderful rainbow, JUST LIKE YOU :)


ok ok dh dh!
bukannya hebat sgt speech aku ni -__-"



TADA! note that, i didn't write or compose anything, i just click the camera and sang as i go along with it -__-"

so thats why its crappy :D

SI GADIS BERMYVI BIRU haha :P
hope you enjoy, my tini honey :)

happy 18th belated birthday

ops, terkeluar jugak umur kamu di sini XD




I LOVE YOU, its that simple :)


FASYA BABY



Labels: friends
Saturday, August 15, 2009 12:42 AM
Posted by — Fasya Ibrahim.