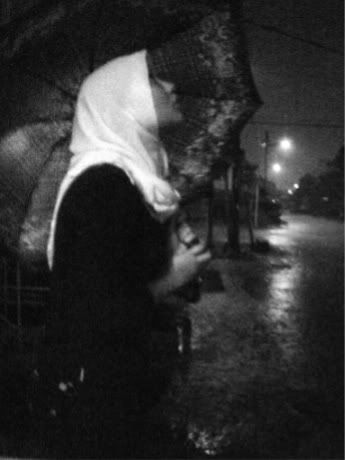 My Template works best
on Mozilla Firefox and
Google Chrome, sorry :)
Back to Home
«
»
18 March 2011
Khamis Malam Jumaat.
Just arrived in my room suddenly got an phone call.
"Alang..." sobbing.
"Eh omma ke tu ?"
"Alang... atok dah takde lagi.." burst into crying.
The world stop spinning, my heart stops beating.
Allah is testing. Allah will only test those He loves.
Allah, if this test will make me better than I am before, then I am prepare to sacrifice my soul to this pain and gain the better me.
You took away one life and gave 3 more lives to our family.
Congratulations Kakya for having a baby girl. Alhamdulillah.
and congratulations Pakcu Muhammad and Makcu for getting another pair of twins.
Insya'Allah, it will boys this time. Let Allah decide.
Allah, tempatkanlah arwah datuk ku di kalangan orang-orang yang soleh. semoga rohnya dicucuri rahmat. Amin.
Datuk, kami sangat menyayangi dan merindui datuk.
Farah Syafiqah Binti Ibrahim
Saturday, March 19, 2011 12:05 PM
Posted by — Fasya Ibrahim.